Articles: Britain and the Sea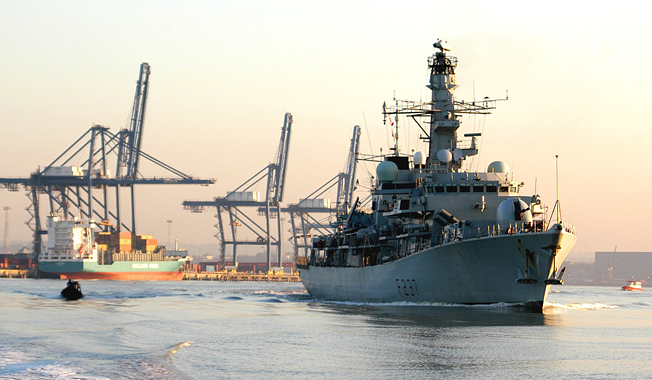 Making it look easy
This article first appeared in the Royal Navy book, 'Britain and the Sea' published by Regal Press Limited.
MLS has successfully supported US and Allied forces during thousands of routine port calls as well as regional conflicts, contingency and diplomatic operations, plus humanitarian relief efforts.
"MLS reshapes naval port visit and military logistics support to excel in today's dynamic and demanding force protection environment," says Thomas Rafaraci, chairman of MLS.
"Today's dynamic force protection environment places huge demands from the ground upwards. Our lean organization structure is committed to a local, regional and global focus to ensure that an operational rhythm is maintained irrespective of the level of military activity."
MLS' impressive service portfolio includes simultaneously supporting a three-battle group turnover with 53 ships in an Italian port; assisting customers' ships in hosting heads of state; most recently, King Abdullah II on board USS John F. Kennedy in port Aqaba, Jordan. Other significant events include the support and logistic services for the Malta summit between President George Bush Senior and President Mikhail Gorbachev; the appointment as the logistics coordinator for HM Queen Elizabeth's visit to Sicily; and the provision of logistic arrangements for the 50th NATO Nuclear Planning Group meeting.
Flexibility and resourcefulness are a way of life with MLS.
Big events such as US Navy Fleet Week in New York may appear daunting, however, the company views these as routine challenges. Most recently, MLS was appointed the Shipping Services contract for the Spithead International Fleet Review, held in Portsmouth in June 2005.
Whatever the event, the MoD, and other countries' navies, share the knowledge that MLS will expertly support the operation with skill and integrity.